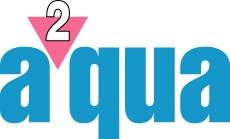 WE CAN'T EVEN SWIM STRAIGHT!
PRACTICES
As of January 2005, practices are held Sunday mornings. Come swim & join us for brunch afterwards!
Our practices are written to accommodate all levels of swimmers – very fast to just beginning. We'll typically have 5 levels of workout, of varying difficulty. We have one our two coaches on deck during practice to help run things and work with you on your swim technique.
Ann Arbor map showing all A2QUA practice pools…
<![if !supportLists]>n <![endif]>Winter 2005 practices are from 10:00 - 11:30 AM at Mack Pool (715 Brooks Street, at the intersection of Miller & 7th), 25 yards, 6 lanes…but it's home… The pool entrance is at the back of the building, off the parking lot where Hiscock runs into Brooks.
Detailed map to Mack Pool
<![if !supportLists]>n <![endif]>During the summer, we swim at Fuller Park Pool, 1519 Fuller Rd, across from the University Hospital. 50 meters, 8 lanes, and a water slide J Exact time to be determined,
Detailed map to Fuller Park Pool
<![if !supportLists]>n <![endif]>We occasionally swim at the University of Michigan's Canhan natatorium, 500 East Hoover, between State & Main, just north of Michigan Stadium. The configuration varies, it can be set up as long or short course, meters or yards.
Detailed map to Canham Natatorium
These times may vary - contact us for current times and check back for updated information!
maps courtesy of MapsOnUs
------------------------------------------------------------------------------------------------------------------------------------------
Practices Contact information Links Home
(site last updated January 2005)